To gather a sample of papers to review, the researchers used several online databases, as well as print sources dating back to 1950. Termed used in the searches included:
marijuana
marihuana
cannabis
cannabinoids (endogenous, phytocannabinoids found in cannabis, synthetic cannabinoids)
nabilone (a synthetic cannabinoid that functions like THC, currently FDA-approved for the treatment of chemotherapy-induced nausea and vomiting)
dronabinol (synthetic THC, currently FDA-approved for the treatment of chemotherapy-induced nausea and vomiting)
delta- 9-tetrahydrocannabinol (THC, a phytocannabinoid)
cannabidiol (CBD, a phytocannabinoid)
ajulemic acid (a synthetic cannabinoid that is a breakdown product of THC, has demonstrated an ability to provide pain and inflammation relief without producing psychoactive effects)
pain
chronic disease
neuropathic
The researchers limited the search to randomized placebo-controlled trials (the gold standard for clinical trials, allows for an examination of cause-effect relationships), and reduction in pain intensity and harmful events were compared among the studies.
While 24 studies using the terms noted above were found- 11 did not fit the criteria of being (1) a randomized placebo-controlled trial, (2) regarding chronic nonmalignant neuropathic pain, or (3) did not assess pain reduction, and were therefore excluded from consideration. The remaining 13 studies that were analyzed were rated using the Jadad Scale, which is used to assess the quality of clinical trials and, as noted by the researchers, "to measure bias in pain research".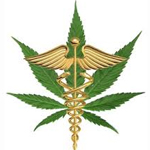 The researchers found that, "[c]annabis-based medicinal extracts used in different populations of chronic nonmalignant neuropathic pain patients may provide effective analgesia in conditions that are refractory [i.e. not fully responsive] to other treatments" and that "the vast majority of adverse events listed were considered minor in nature".
Overall, improvements in "sleep quality, appetite, nausea, and anxiety" were also noted.
Conclusion
This review, conducted on studies that have examined the use of cannabinoid therapies for chronic nonmalignant neuropathic pain, provides important details for the consideration of the place for cannabinoid use in symptom/disease/disorder treatment. While unable to draw new cause-effect relationships from systematic reviews, these types of studies help to answer a broad question, while limiting bias that is often found in individual papers.
Given that this review was conducted in accordance with appropriate scientific methodology, and that a benefit to the use of cannabinoid therapies was found (with minimal adverse side effects), this study adds to growing evidence that cannabinoid therapies (including phytocannabinoids and isolated/synthetic cannabinoids) may be safe and clinically useful therapies in the management of chronic nonmalignant neuropathic pain.
According to the authors, increased research will help to determine optimal (1) specific cannabinoids (e.g. phytocannabinoid, synthetic, endogenous modulation), (2) delivery methods, and (3) length of treatment.
For information on reasonable expectations and safety in considering whole-plant medical cannabis use, as well as how you can advocate to move cannabis out of the Schedule I controlled substance classification in order to increase research on phytocannabinoids in the United States, click here.